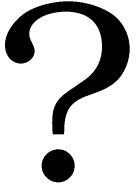 You may have noticed that our sites and blog have gone quiet for some time. This is due to some of our staff members, including myself, having real life issues to take care of of a serious nature. While we went quiet a bit last year, we did return. I am pleased to announce that Tribute City will live on and so will a new club in the form of Black Eagle Rock Club!
Black Eagle will offer 100% rock music, live djs to take your requests, and friendly hosts. As you may know, Club Capital was the resident club at Tribute City and after much thought and discussion, we have decided to retire the name. Capital was created in 2010 and gave us 4 great years. We will of course send out notices and post group chat for Black Eagle, but with a new year, it was time to start over fresh and build up something entirely new! Do not worry, all of your favorite Club Capital hosts and djs will be at the brand new Black Eagle Rock Club.
We also hope to continue offering new Second Life Destination events, with the planning of a special St. Patricks Day month long event and we will continue our successful Relay For Life of Second Life relay team, the Tribute City Relayers, which hit gold level in fundraising.
Tribute City will also have many fishing events and systems, including 7 Seas, Rise Fishing, Fish Hunt, and Magic Fishing. We will update this blog and have new landmarks for all of these fishing areas very soon.
With new changes, there comes new beginnings for the people involved. While I am still the owner of Tribute City and owner of all of the groups, I have semi retired and will only plan the special events for the sim. The sim, the new Black Eagle Rock Club, and all fishing events will be managed by Johannes1977 Resident (John). John is a long time real life friend and I know he will do the area and club justice.
I am looking forward to a new beginning and new year in Second Life and I wish all of our supporters and readers the same!
Thanks for your support of all of my clubs for the past 5 years now!
Jessii
Jessii2009 Warrhol